The Finest Dessert Bars In Lahore
Who doesn't like desserts right? There is always a person in every family and every friend group who has a sweet tooth and can never say no to dessert. Trust me when I say that I am well aware of the feeling because of which you can't say no to dessert, because I have a sweet tooth as well! Lahore has always been a place where you can find unlimited exotic flavors. So here you have some of my personal favorite Dessert Bars in Lahore.
1- Sweet Affairs
This name is not widely known by much people, but I'm pretty sure that dessert lovers have heard it. Sweet Affairs is very famous for its Shakes and other desserts, it offers you a very large variety in an economical range. So when ever you actually feel the need to try something other then your own home-made desserts then don't forget to explore Sweet Affairs.
2- Rina's Kitchenette
Rina's kitchenette is very well known for its luscious desserts. It is a go-to restaurant for an evening lunch, which offers you an exquisite experience of fine dining. This wonderful eatery has expanded quite a lot since the last two years and so has their menu so don't forget to check it out!
3- Butlers Chocolate Cafe
This is my personal most favourite, a treat for all the chocolate lovers out there. Butlers Chocolate Cafe can be found anywhere in Lahore very easily. It has the best chocolate shakes in the whole city and some really scrumptious handcrafted chocolates. You can find a huge variety of coffee and British Breakfast under this single roof. It is a total heaven for chocolate lovers.
4- Sweet Tooth
A place where you would want to have everything, as every dessert has it's own unique flavour. Sweet tooth has desserts at all price ranges and they never compromise on their exotic flavours. Along with fun and flavourful desserts, all their branches have a very funky and cute ambiance, whenever you decide to go to sweet toot to pamper your flavour buds don't forget to take your camera so that you can click some really fun pictures.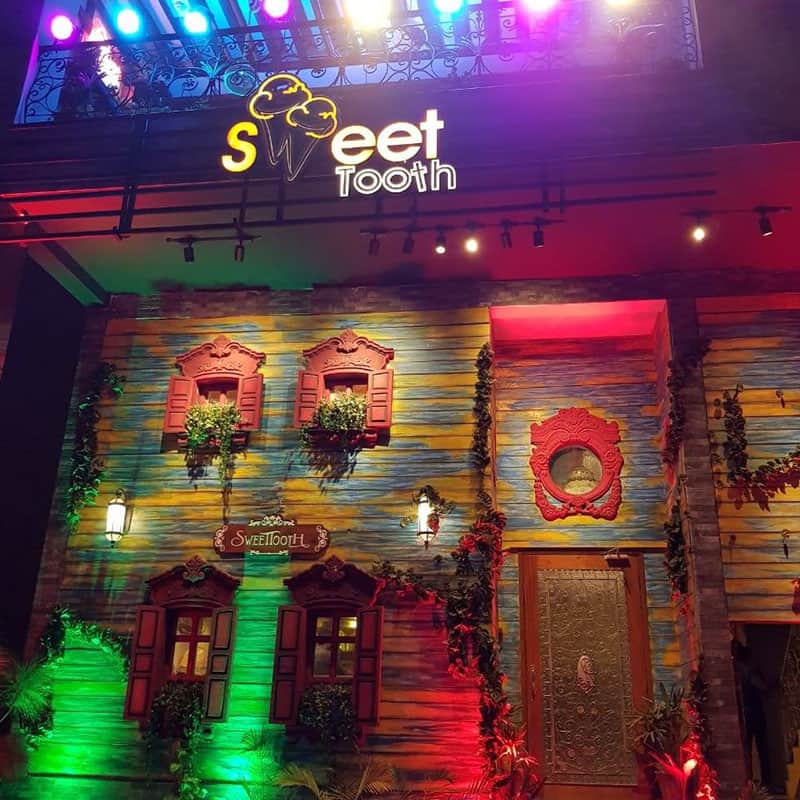 5- Hotspot
This is a must visit place for all the dessert lovers out there! If you haven't yet been to Hot Spot then you've missed quite a lot. Everything on their menu is worth ordering, and you can never leave this place disappointed. The menu at Hot Spot is limited but all the desserts are going to make your taste buds feel as if they are in heaven. Most of the items on the menu are really affordable and taste extraordinary which attracts all Lahories.
6- Coffee Tea and Company
CTC is one of the most famous cafes in Lahore. It is mostly known for its ambience and flavourful desserts. CTC give out the vibe of a really calm British tea house. So it's a go-to place for a person who wants some peace along with dessert.